Latest News & Events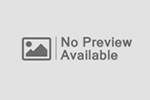 August 8, 2020
Affiliation of Paramedical College Shree Collegehttp://www.scpsindia.com/ Welcome To Shree College of Paramedical Sciences (…

Manisha Singh
Student
Allied Healthcare Council India Education provides lots of practical exposure which of great help during our placement interviews, Allied Healthcare Council India Education has provided me with great opportunity as I am working as Lab technician at Anandpur Trust. Here infrastructure and classes are good, labs are well equipped.
Gaurav
Student
always believed in helping and guiding its students and it was no different during the placement season. Regular classes held at our institute to help us with our aptitude and technical skills are of great help.

Dinesh singh
Student
Classrooms are good with whiteboards and projectors installed. Labs are mostly efficient in all the required materials during practicals.We are getting enough of practical knowledge here.